We have just fin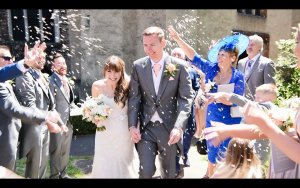 ished watching our amazing Wedding Video and wow oh wow!! You have captured the most amazing moments and thank you will never seem enough! If you are reading this and you are getting married be sure to book Tristan for you special day. Worth every penny and the only thing that really makes the memories come alive again after the big day. Tears, laughter and a lotta love in the room this evening!
Thanks again!
Lauren and Josh
What can we say abou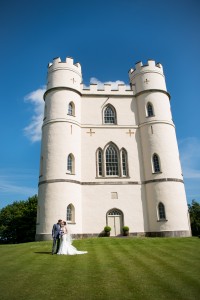 t Tristan!?
We really cannot recommend him enough.
Our wedding photos are so special and more than we could ever have imagined.
They truly tell the story of our wedding and looking through them, we relived the day.
He has captured every special moment and all the emotions beautifully and all with us hardly noticing him there snapping away!
He was extremely professional, pleasant and a delight to work with.
If you want a wedding album to be proud of Tristan is your guy!

Amy and Gareth
---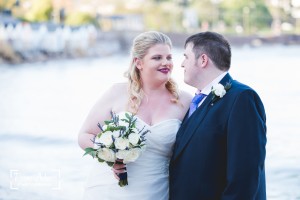 Tristan was an amazing photographer for our wedding recently, we couldn't have been more pleased with the photos we received that were taken of our wedding. You really have given us such wonderful photos which we can look back on and really treasure. It was wonderful to see what was going on whilst I was upstairs getting glam. A photo truly does speak a thousand words and you can almost hear the conversations from the photos. Thank you so much, for documenting our day so well & really going above and beyond for us. We can't recommend you enough! You really helped us remember our day through the lens. Thank you so much.
Victoria and Nick
---
Wow!!
What an amazing thing you've created thank you so much.
We've sat here with tears in our eyes remembering such a wonderful day that you've captured perfectly.
We can't thank you enough!!
Lucy and Pete
---
My husband and I were completely blown away by our highlights and full feature videos. The editing and song choices were amazing and really gave a great overview of our special day. It was so nice to be able to watch these back as the whole day went by so quickly, there were parts that were a bit of a blur. We will treasure these forever and I couldn't be happier that we will have the videos to look back on in years to come. We have had countless compliments on how amazing the highlights video is and the choice of song. Our families have all seen the full length and there were many tears of joy shed!
Tristan was nothing but professional, to be honest I barely noticed he was even there. I could not recommend him highly enough, not only is he incredibly talented, but he was great value for money too.
Thank you again so very much
Gill and Andrew
---
Just had to email again to say we just watched it! It's amazing!!
We're both buzzing with excitement all over again.
Wow, thank you so much!
Steff and Rob
---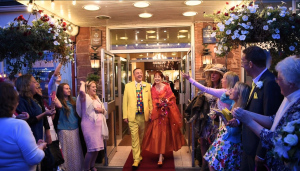 Living over 200 miles from our wedding venue, Kents Cavern in Torquay, and having left it rather late in booking a videographer, we didn't meet Tristan until the event itself which isn't ideal but because he was so easy to chat with over the phone, we felt confident that all our requirements would be fulfilled on the day – and how right we were. Not only were Tristan and his colleague 'invisible' whilst beautifully capturing our ceremony and special moments but the resulting videos are excellent reminders of our perfect day.
We cannot recommend the services of Tristan Adams highly enough and thank him for going that extra mile in taking the time, prior to our wedding, to visit the venue to check out the lighting – a true professional.
Brian and Miriam
---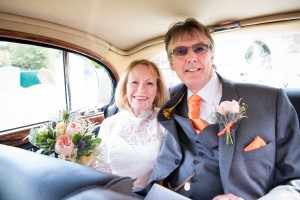 Tristan was recommended to us when we were looking for a wedding photographer and we couldn't be more pleased that we chose him. We met him before the wedding at one of the venues and liked all the ideas he had for the day, and we felt sure we had made the right decision on choice of person to capture our special day. Firstly he took some delightful photos in the beautiful old church where we married and then some lovely traditional group images outside, and afterwards at the Seven Stars in Totnes he captured the unique setting and the happy guests absolutely perfectly with a mixture of posed and natural images. Finally he joined us in the evening at the Churston Court and for our evening celebration where he took lots of lovely natural photos of guests from 9 to 90 all enjoying themselves.
We wouldn't hesitate to recommend Tristan to anyone – throughout the day he was totally unobtrusive, so people completely forgot they were being photographed. He is very professional and reliable and would be an asset to anyone on their wedding day.
Jenny and Terry
---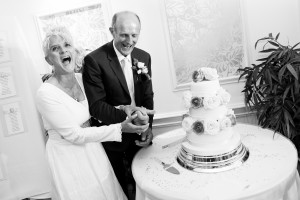 We can't thank you enough Tristan for being the photographer for our wedding. From the outset, you put us at ease and offered us helpful suggestions before our big day. You were universally praised for remaining unobtrusive and calm when mingling with our family and friends whilst making both the official and unposed photos and we were quickly given a whole raft of excellent quality photographs on USB to chose from. We were especially pleased with the natural photos taken which showed people enjoying themselves and animated. Tristan, you have an eye for detail and composition, and have been able to capture in our expressions how we felt on that special day for us.
Gezzie and Mick
---

We love the video.
Huge thank you for capturing our special day.
Your work is fantastic.
Alice and Matt
---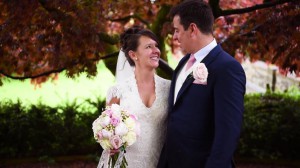 Oh my gosh Tristan!! Wow!
That is amazing and it's just the highlights! You are truly talented! Thank you so much! You've caught so many amazing moments in just that clip alone. We feel so lucky to have had you there to document our day!
Rachel and Ryan
---
It has been such a pleasure working with Tristan, he has made the whole process very easy. We knew we wanted to create a video to promote AC Print Ltd but were't sure exactly what or how we would do this. One conversation with Tristan later and we had a concept and had nailed down exactly what we wanted.
During filming Tristan had a really clear idea of what he wanted to do, as well as looking around for inspiration and ideas. He was also really receptive to my ideas as well so as a customer I really felt like I had an input in what we were doing.
As a manufacturing business, it was key to film the machines and staff in action, without getting in their way or interrupting their work. Tristan was excellent at positioning himself out of the way, but also where he could capture the best shots that he needed. He also understood that sensitive information such as our customer's logos could not appear in the video, so I was really impressed that he managed to shoot the machines in action, in such a way that didn't give any of this away.
Post-filming Tristan quickly got in touch to discuss music options that he recommended, which fitted really well with our professional business image. He came into the office to show me the first edit so that I could give direct feedback and he was able to make most of those changes there and then.
We are really impressed with the end res
ult and of the standard of work produced, and the professionalism of Tristan throughout. We would highly recommend him to anyone requiring a promotional video for their business.
Jo Holloway
Marketing Manager
---